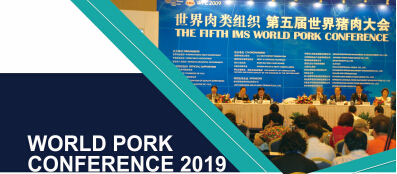 You are cordially invited to the 7th IMS World Pork Conference, which will be held from 25-26 September in Chengdu, China. High level speakers from around the world, including intergovernmental organisations, private companies, and the world-famous market research company Gira will provide you with intelligence on the key factors shaping the global pork industry.
Get the latest information on the rapidly evolving African Swine fever situation, including a featured roundtable on the economic impacts. Meet with high level government officials from China as they explain to you the latest developments in the largest pork producing and consuming market in the world. Learn about the many contributions of the pork industry to economic development, health and nutrition, and sustainably feeding the word.
Jointly organised by the China Meat Association and the IMS, the conference is the pork industry international networking event you cannot afford to miss.
Dates

Event Schedule

Sept. 24

China International Meat Industry Development Conference 2019

Sept. 24

World Meat Industry Executive Roundtable (M50)

Sept. 25-26

World Pork Conference 2019

Sept. 26-28

China International Meat Industry Exhibition

Sept. 26-28

China International Meat Industry Business Bridge -

Match-making Business Talks (Chengdu)

Sept. 26-28

Details on Seminars, Pork Cutting Contests, Awarding Ceremonies, Market Promotion Events come out soon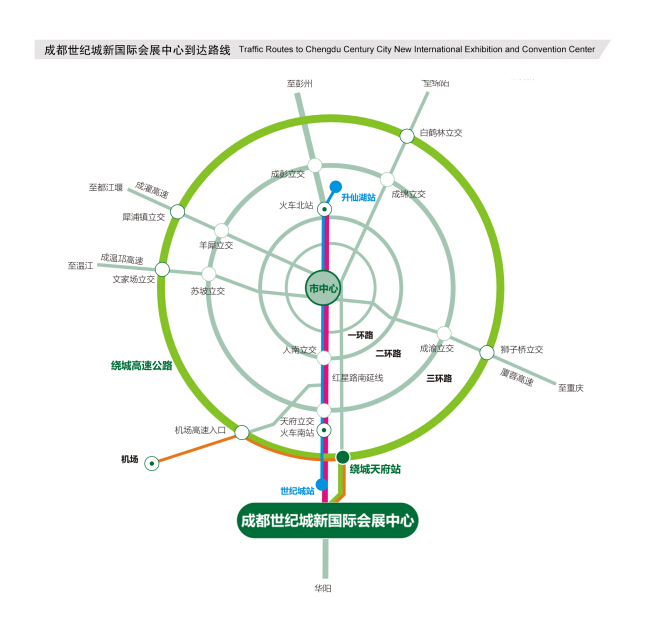 It takes about 15 minutes from Chengdu Shuangliu International Airport to the Convention Center by taxi (about 15 km)