The 17th China International Meat Industry Exhibition (CIMIE 2019)
Time: Sept. 26-28, 2018
Venue: Chengdu Century City New International Exhibition and Convention Center, Chengdu City, Sichuan Province (Southwest China)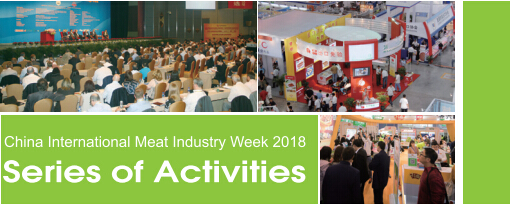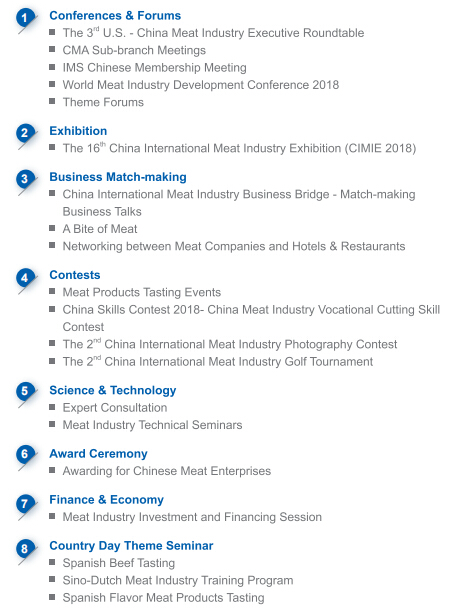 "China International Meat Industry Week 2019" will be in Chengdu on Sept. 26-28, 2019. This annual meat event consists of different kinds of meat events, such as CIMIE 2019 meat show, Meat Conference 2019, Country Day Theme Seminars, Match-making Business Talks, etc.
The annual edition of CMA Meat Industry Week attracts great amounts of meat professionals, especially high management from Chinese meat industry, also global meat players, providing the excellent platform for the efficient communication and cooperation in meat sector. You could find your future meat business here.
CIMIE 2019 meat show gathers hundreds of meat exhibitors, covering International Meat Trade, Meats (Pork, Beef, Lamb and Poultry), Meat Products, Meat Additives, Packaging Materials, Meat Slaughtering and Processing Machinery and Cold-chain Logistics, etc.