Match-making Talks
China International Meat Industry Business Bridge -
China (Qingdao) International Meat Match-making Business Talks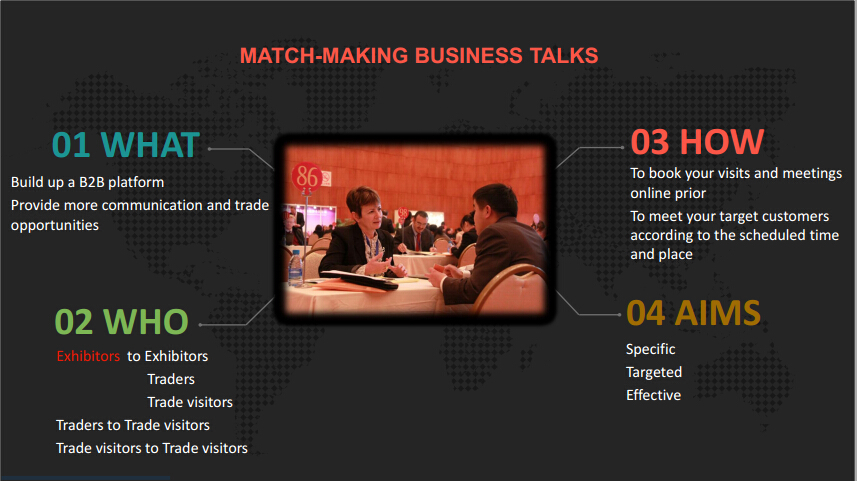 The 15th China International Meat Industry Exhibition (CIMIE 2017) in Qingdao International Convention Center on Oct. 18-20, 2017. Hundreds of exhibitors and tens of thousands of meat visitors will come to CIMIE 2017 to discuss meat opportunities.
We will organize the Match-making Business Talks on CIMIE 2017 meat show, and invite you to participate in it,
Return your target Chinese counterparts and we will do the further processing and inform you of the results and arrangements.
Welcome to CIMIE 2017 to find your own business!